A large crowd gathered outside the Houses of Parliament in Adelaide's CBD on Sunday afternoon to witness the state proclamation of King Charles III.
SA Premier Peter Malinauskas said the size of the crowd was a testament to the importance of the day.
"As I stand here, truly humbled by the sight of this crowd, I am struck by the fact that South Australians are not indifferent to the significance of this moment.

"Nor are they indifferent to the unquestionably historic contribution of Her Majesty Queen Elizabeth II."
Mr Malinauskas, South Australia's 16th Prime Minister under Queen Elizabeth, described her as 'resolute, unwavering, poised, calm' who had rendered 'a lifetime of distinguished service'.
"The one constant outside of change itself was her," he said.
Mr Malinauskas said South Australians wished King Charles III well as he embarked on his "high service to the people of the Commonwealth":
"Of course, no different from any long-standing institution that has existed across generations, the Crown's record is flawed.

"But whatever your color, your creed, your origin of birth or your disposition towards monarchism, there must be recognized the undeniable truth that the Crown has facilitated unprecedented human progress.

"The Crown today provides order and structure to ensure that the values ​​it represents materialize for the benefit of the daily lives of all. Values ​​such as freedom, freedom, justice and human dignity.

"The Crown is more than just one king or one queen.

"South Australians of course not only honored this tradition, but embraced the self-determination provided under the aegis of the Crown and then imbued it with a spirit of unparalleled progress."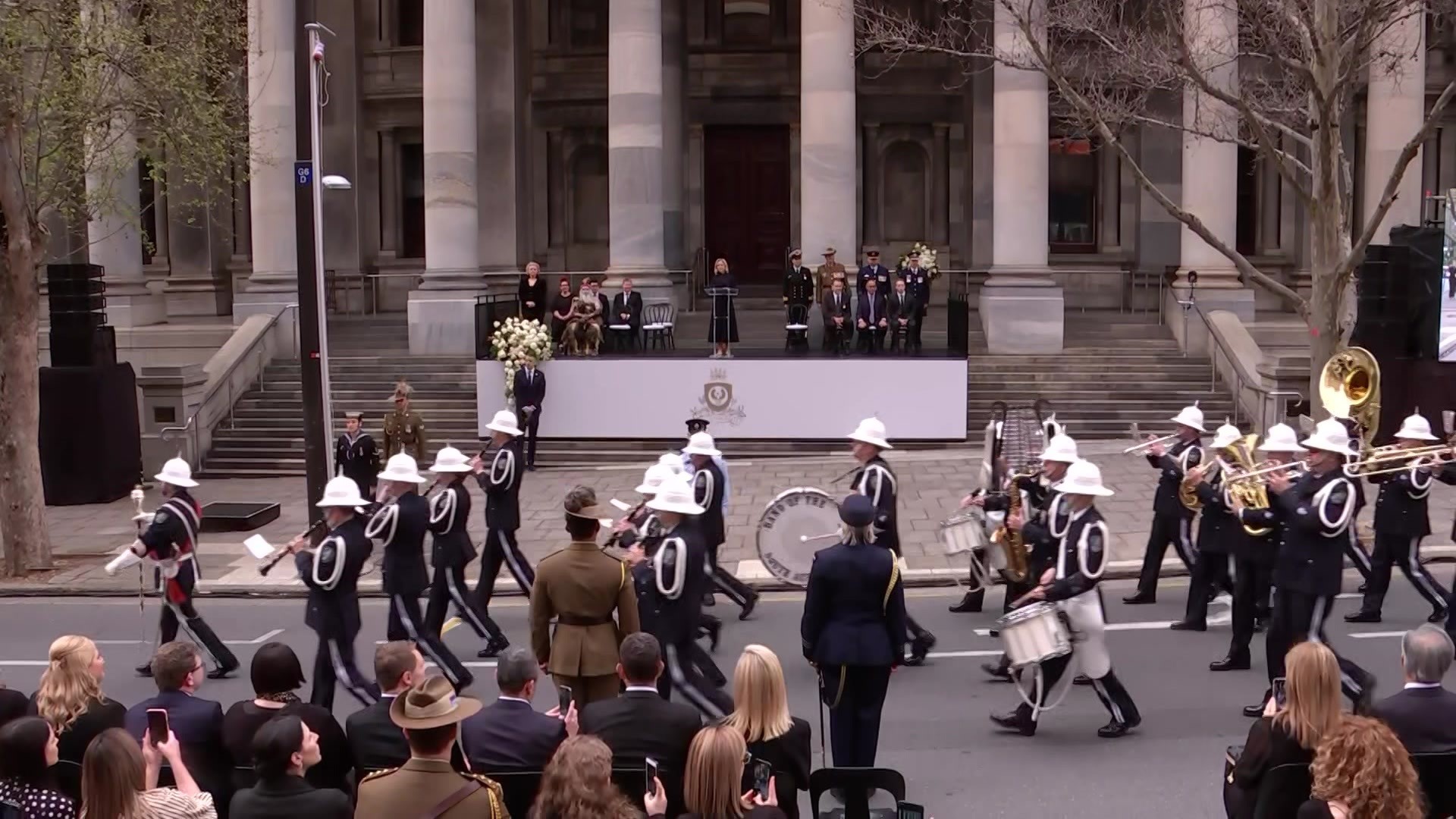 South Australia Governor Frances Adamson read the proclamation, which she had signed earlier in the afternoon.
She said it was a "privilege" to sign the proclamation, albeit under sad circumstances.
Ms Adamson paid tribute to Queen Elizabeth, noting her 'deep and abiding affection for Australia', and highlighted King Charles' knowledge of the country, saying he had been 'enthusiastically welcomed' to South Africa six times in the past.
Reporting by Stacey Pestrin