Fourth of 5 parts
Part 1: Remaking Hong Kong: How Beijing killed freedom with the shutdown of Apple Daily
Part 2: Remaking Hong Kong: Chinese government infiltrating newsrooms with spies
Part 3: Remaking Hong Kong: Beijing's order is to brainwash students
HONG KONG — On Dec. 22, 2021, Chinese President Xi Jinping met with Hong Kong Chief Executive Carrie Lam.
Xi appeared gloomier than usual when he received Lam's regular report on the past year.
However, in news footage from the meeting, Xi was seen smiling for a brief moment: a smile flashed at Lam as he congratulated her on "restoring [Hong Kong's] social stability."
Anti-government and anti-Beijing protests have died down since Hong Kong's national security law came into effect on June 30, 2020. Of more than 10,000 arrests, more than a quarter have been prosecuted.
RELATED: Beijing pulls off a bloodless coup in Hong Kong
In November 2019, amid ongoing protests, a 32-year-old man who was then a secondary school teacher (equivalent to middle and high school) went to Hong Kong Polytechnic University after receiving a call saying that his pupil was detained by the police. .
The student had participated in a demonstration at the university, which ended in a violent clash between the students and the police. After the police questioned him about his name, address and identification number, the student was released.
This student is now 19 years old and attends a private university. According to the teacher, his former student "lives in fear, wondering when his turn will come" whenever another participant in the 2019 protests is accused of rioting or other crimes.
Like this student, countless people who took part in the protests had their ID numbers and other personal information recorded by the police. This measure alone gives the police considerable power of silence.
RELATED: Democratic Hong Kong's rebellion challenges Xi Jinping's communist cult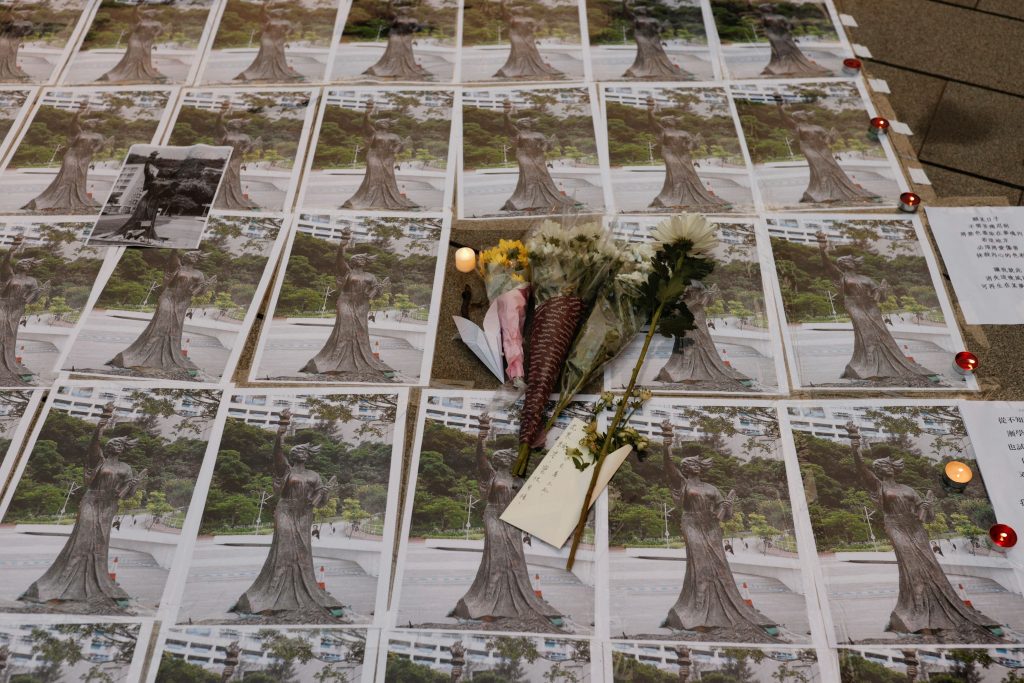 Punishment beyond jail
"I had no choice but to become like a robot inside these walls. If they didn't like the way I folded my bedding, I had to keep folding it all day as a of punishment.
Wong Ka-chun (pseudonym), 25, was sentenced to six months in prison for assault and released from prison in 2021. He had injured a pro-Beijing Hong Kong man but has no regrets.
"For a time during my imprisonment, I was determined to continue protesting even after my release. But, that day, I became painfully aware of our defeat," he said.
By "that day," Wong was referring to June 24, 2021, when the major pro-democracy media outlet Apple Daily published its latest edition. The newspaper had been forced to cease all publication.
The disappearance of the newspaper, which Wong had read avidly since childhood, came as a huge shock.
Before being imprisoned, Wong worked in financial consulting – an industry dominated by people from the pro-government, pro-Beijing camp. Since it was common knowledge that he had been sentenced to prison and had served his sentence, Wong found himself unable to find a new job. He is still unemployed today.
RELATED: Hong Kong: Waiting for a friend's resurrection ー Come back Apple!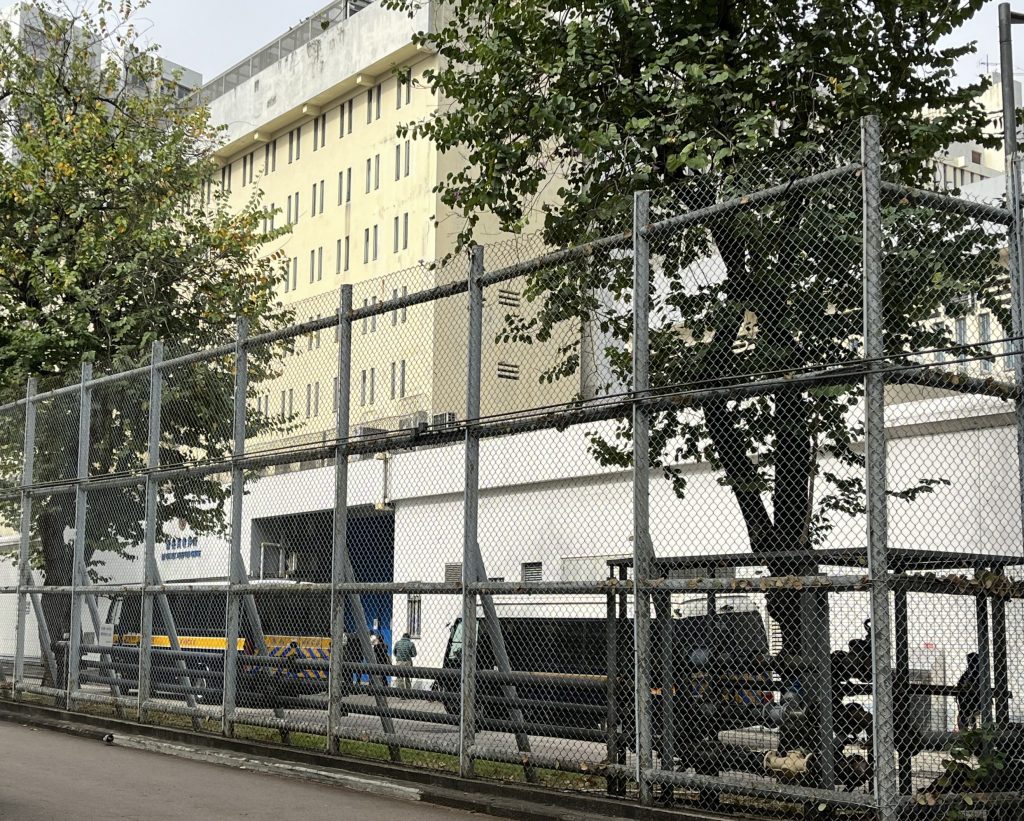 Campus life under surveillance
Universities in Hong Kong have also undergone drastic changes. The campus of the Chinese University of Hong Kong, which was once at the heart of the pro-democracy movement, is now lined with surveillance cameras. The statue of the goddess of democracy was removed from campus on December 24, 2021, as university authorities further tightened their control.
Piles of flyers calling for democracy that had been piled up outside the student cafeteria were replaced with brochures from organizations that provide care for depression and other mental illnesses.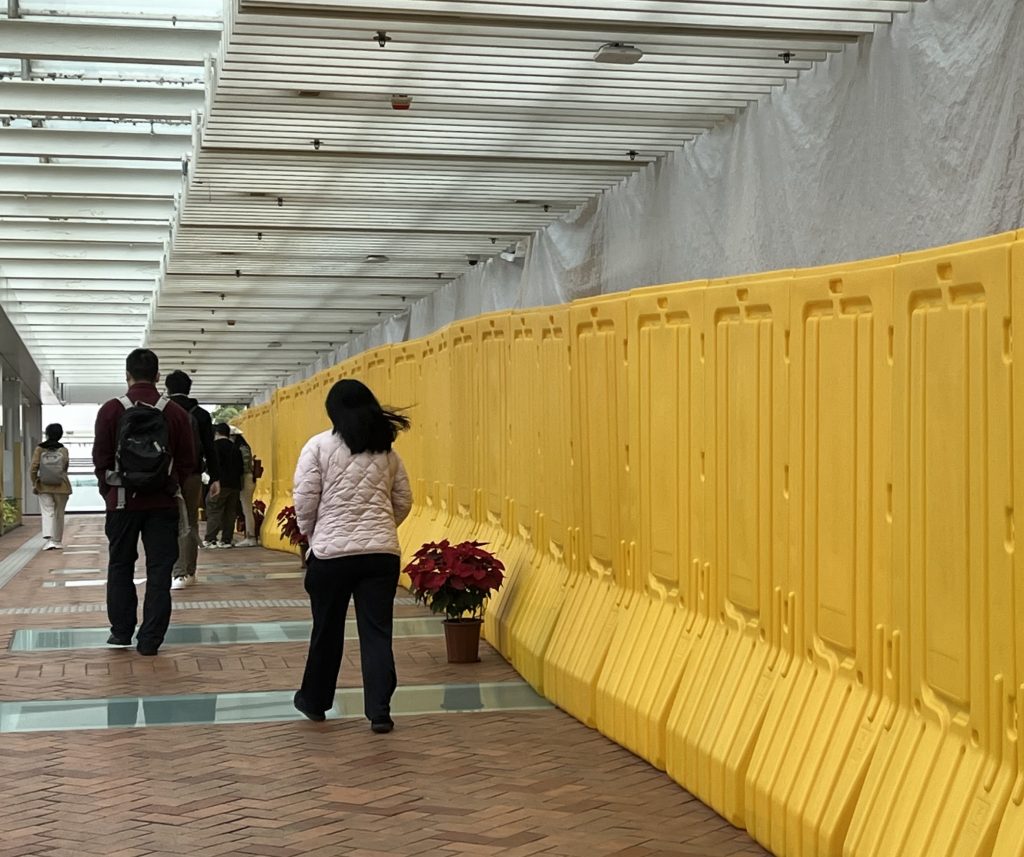 Brain drain opens job opportunities
"I heard that job hunting in 2020 [after the protests] was very difficult," said a 21-year-old student from the Chinese University of Hong Kong.
"Will it be very difficult for current fourth-year students then?" I asked, encouraging him to share his story.
"Not really," he laughs. "Amazingly, the job search situation has improved in 2021. I don't know why, but students say it's because of the shortage of workers caused by the rapid increase in the number of people who move abroad."
A Japanese man working for a company in Hong Kong also said, "There are Hong Kong people who are happy to get promotions and raises because their bosses moved overseas and left their jobs. Not everyone is so pessimistic about the future.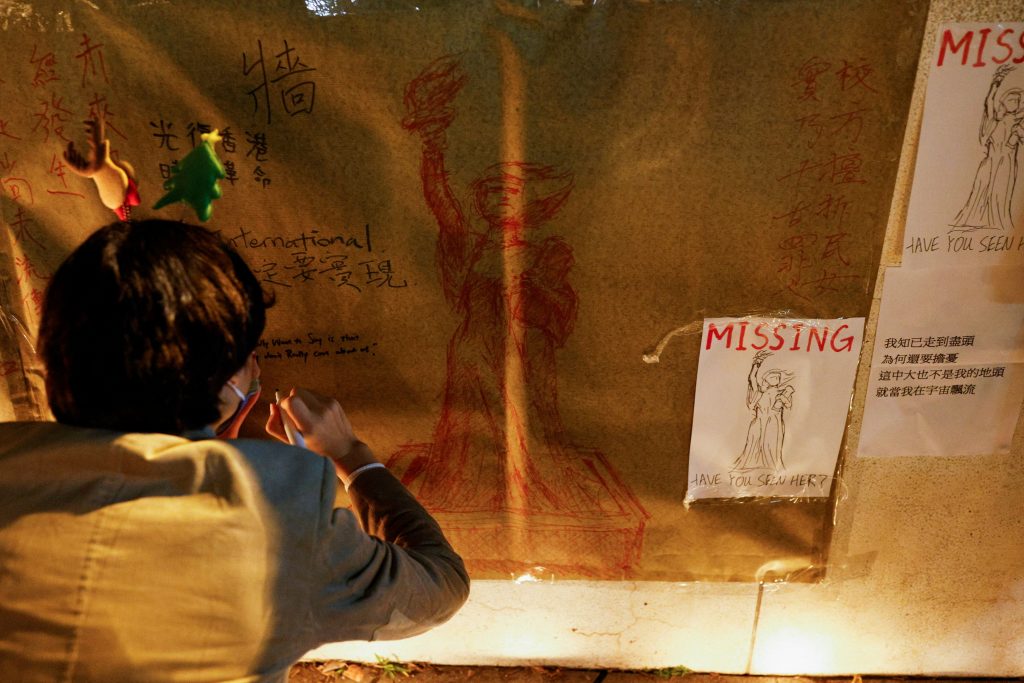 Redefine their future
Another young man was released from prison in 2021, having been arrested in the fall of 2019 and sentenced to two years in prison for helping build a bomb.
Let's call him Ma Ho-yin (fictitious name). At 19, he is a student again, now back in his fifth year of college (or second year of high school). Ma said that while he was imprisoned, his mind was constantly filled with thoughts, from waking up at 6:30 a.m. until the lights went out at 10 p.m.
RELATED: Hong Kong leader Andy Chan arrested: 'Burn China with us'
He doesn't regret what he did either. But he refrains from participating in political activities because he thinks it is not the right time to act.
Before his arrest, Ma had never thought about his future after graduation, but now he hopes to start his own business.
"What I have to do is earn money, study and train. In other words, I have to focus on my personal growth.
Currently, Ma invests in crypto-assets (virtual currency). He said he had nothing in common to say with his classmates.
RELATED:
(Continued in part 5)
(Read the report in Japanese on this link.)
Author: Kinya Fujimoto